Completely custom, modern logo design for small businesses
Examples of our Logo Design projects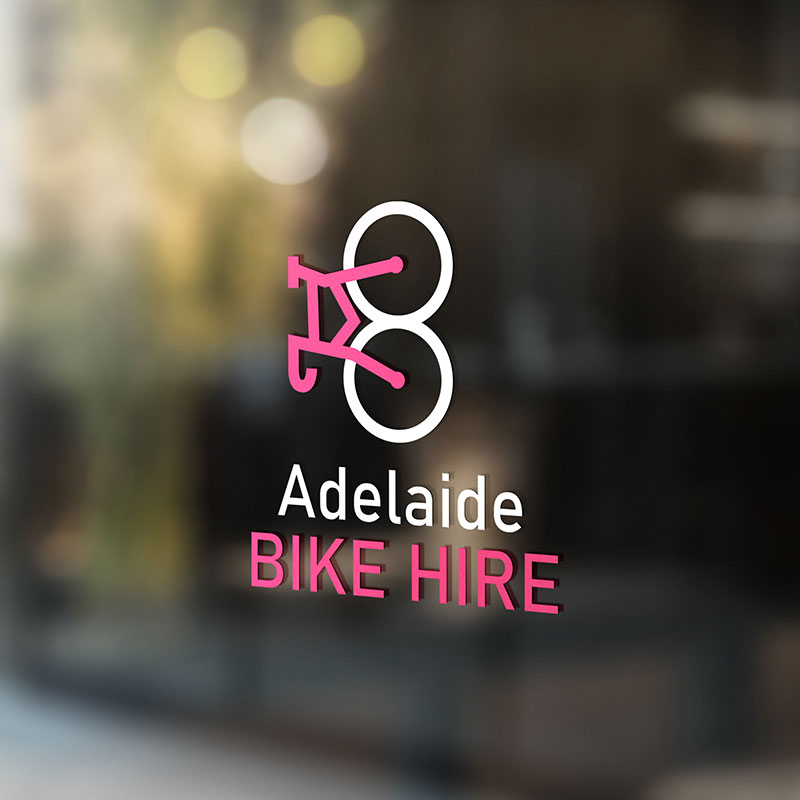 Adelaide Bike Hire
Adelaide Bike Hire needed a logo that quickly communicated what they do; bike hire services in the CBD. They wanted a modern logo that works well in small places such as their brochures and stickers on their bikes.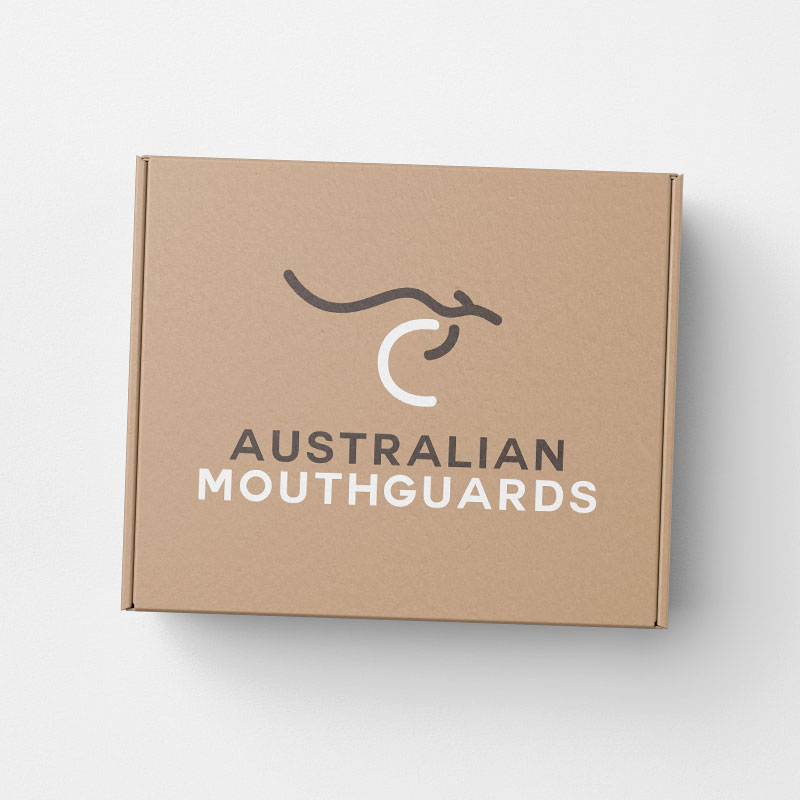 Australian Mouthguards
Australian Mouthguards wanted a logo that combined "Australia" with a simple symbol for "Mouthguard" in a unique and interesting way.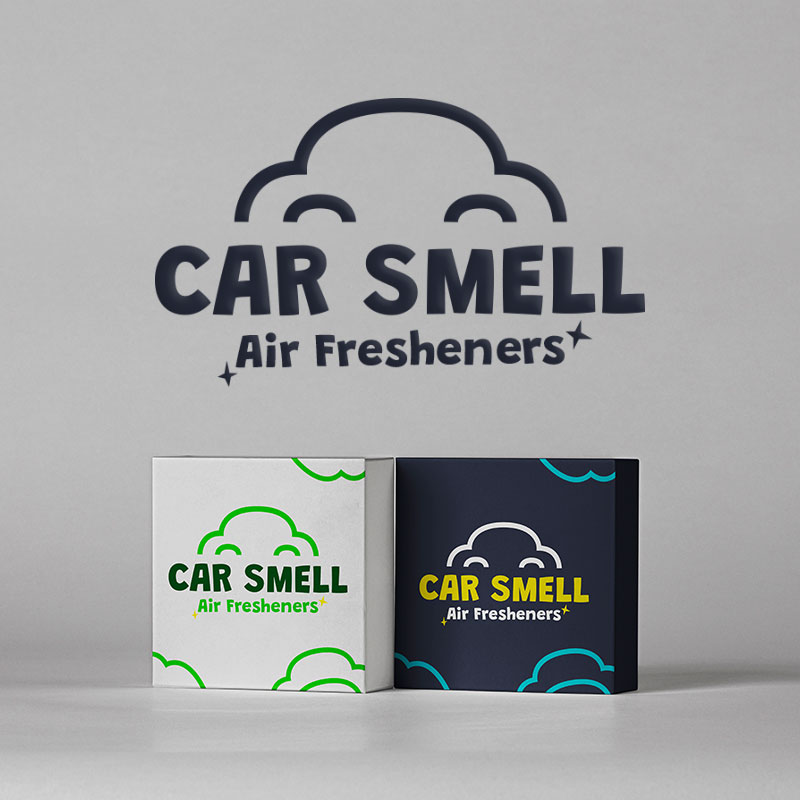 Car Smell Air Fresheners
Car Smell Air Fresheners remove bad odours from your car and they wanted a fun branding that differentiated from their competitiors by being playful and amusing.
Your logo is your business' first impression. Make it a good one.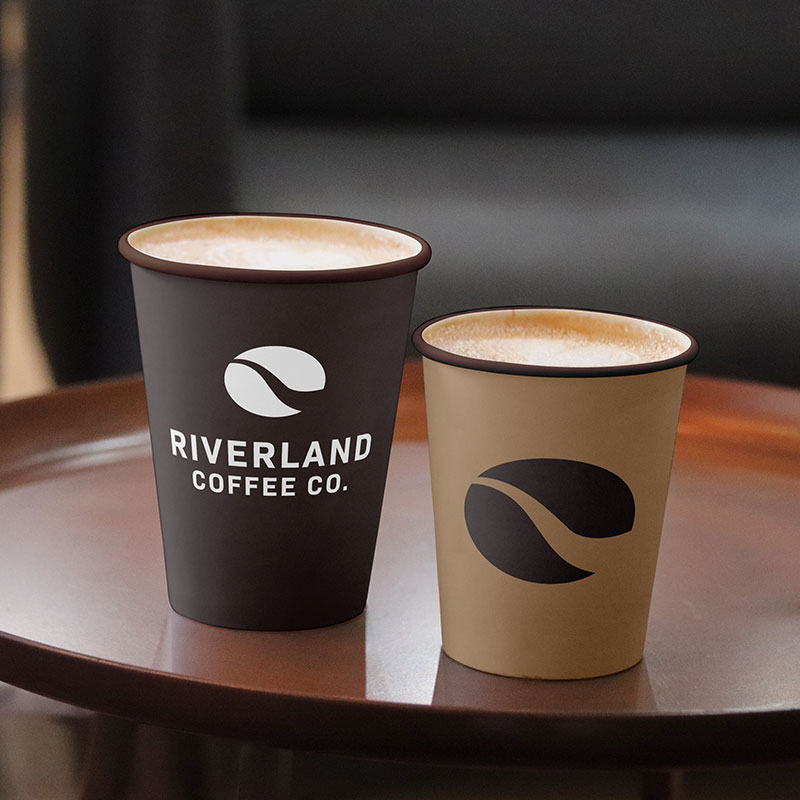 Adelaide Advertising has worked with over 100 small businesses in Adelaide on logo design and brand identity. By combining your business proposition with the unique selling point we create brands that communicate your South Australian business through visual imagery, not just text. Adelaide Advertising specialises in creating modern logos that represent your Adelaide business. Minimalistic designs and clever ideas are brought together to create an Adelaide branding that you are proud of.
Small Business Logo Design
Our logo design process is aimed at making it as easy for you as possible whilst producing the highest quality results. The logo design process from your first email to finished logo can be as quick as 2 weeks. This means that you can rebrand your Adelaide business sooner and grow your brand asap.
So, why should Adelaide Advertising design your logo?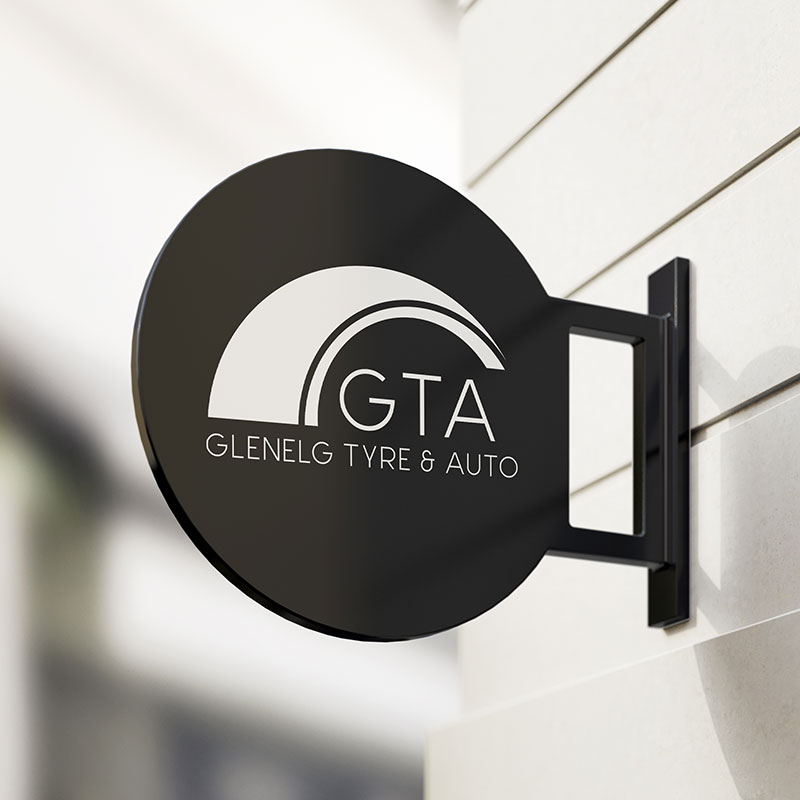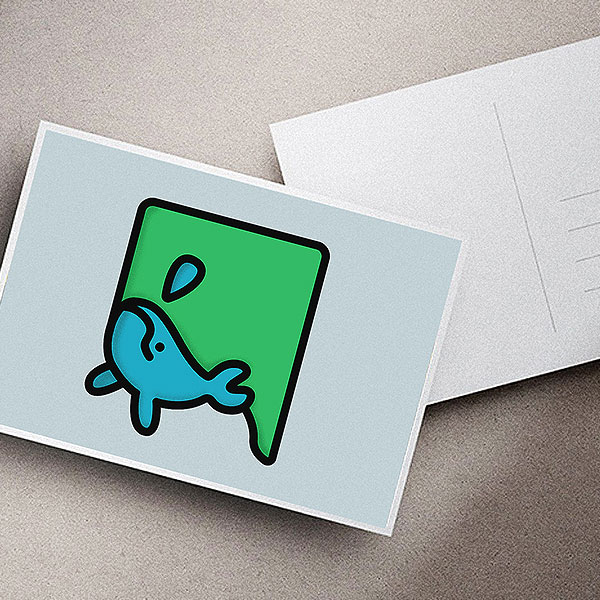 Custom made logo design for your small business
Adelaide Advertising logo design packages include 5 completely custom logos. During our phone consultancy I make sure that I understand your business and needs. I create logos that describe your South Australian business. A customer driving past your logo should understand what you offer simply from the icon, this is where I specialise. You can get a logo designed for $5, but it shows. My completely custom logo design package will ensure your business has a brand identity that is as high quality as your business is.
What do you get from a logo design project?
Adelaide Advertising offers logo design packages but is also a one-man design agency for South Australian businesses. Having offered graphic design services for 10 years I have worked with many amazing Adelaide businesses on print and digital graphic design. I can help you communicate visually to your audience through strategic and modern design.
What is the process of getting a logo design?
With every Branding Adelaide project another list of graphic design projects accompany it. Offering any graphic design service whether that be Business Card Design to Signage Design; I can design your next project. I aim to be an agency that you can go to for all marketing and desgin needs.
How much does a logo design project cost?
With every branding project another list of graphic design projects accompany it. Offering any graphic design service whether that be Business Card Design to Signage Design; I can design your next project. I aim to be an agency that you can go to for all marketing and desgin needs.
I'm sure you have a lot of questions for me. No stress, let's chat.
More examples of Logo Designs for Adelaide businesses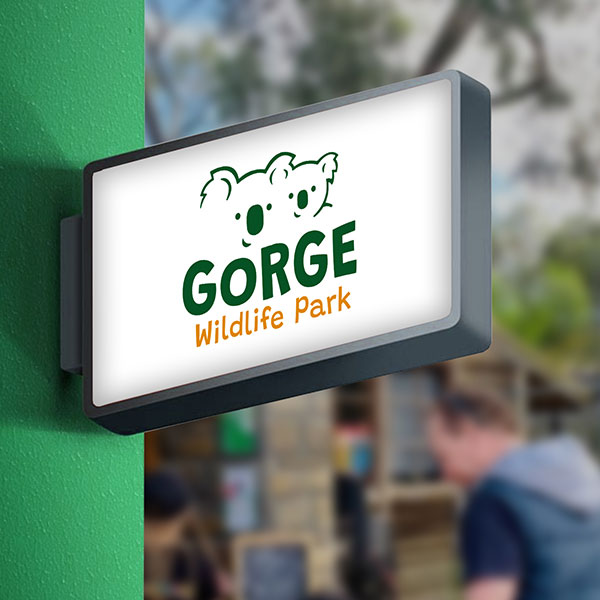 Gorge Wildlife Park
Gorge Wildlife Park wanted their old logo refreshed but still kept similar enough to their previous logo, so that the well-established brand was still recognisable.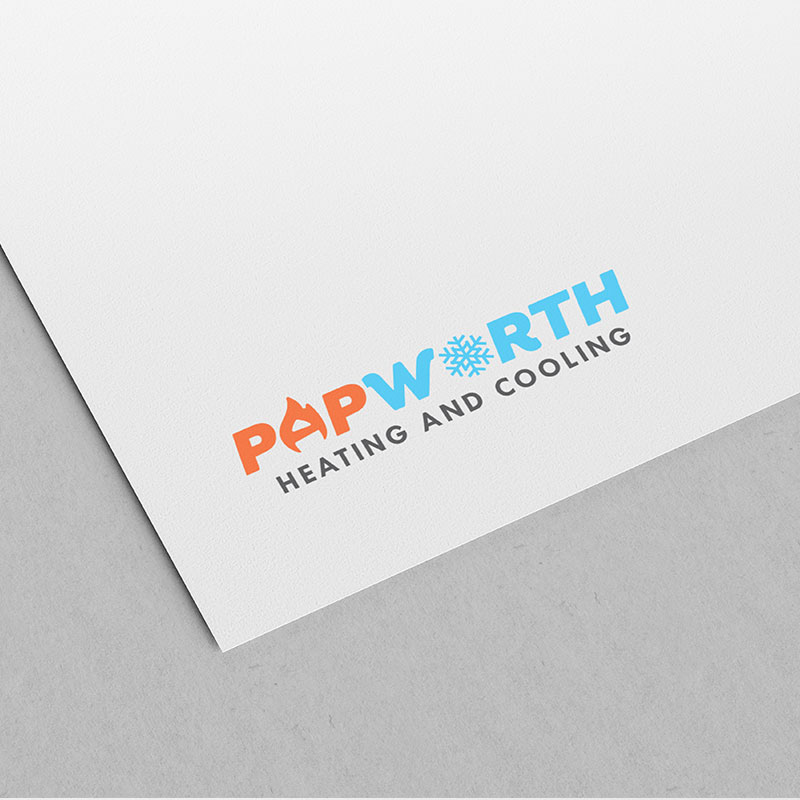 Papworth Heating & Cooling
Papworth focus in heating and cooling and their logo had one main priority: show these services in the logo. A flame was created with the "A" and the "O" became a snowflake.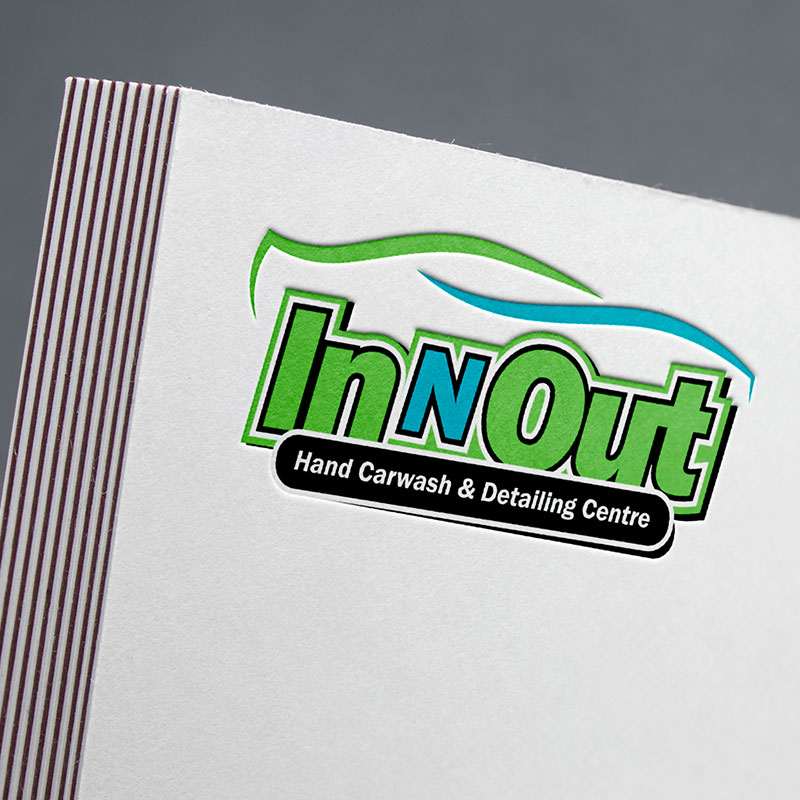 In N Out
In N Out Hand Carwash has been around for a while but needed their logo slightly tweaked to stand out more. They wanted their logo to pop off the paper and incorporate a simple car outline.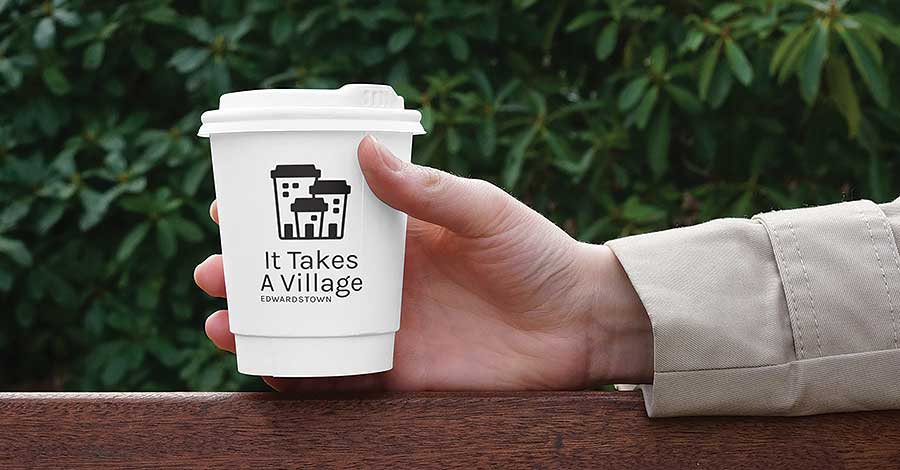 Logo Case Study
Logo Design for an Adelaide Cafe
Adelaide Advertising was asked to create the branding for the cafe It Takes a Village. Their branding is all about how a community of passionate people is involved to make a great cup of coffee. Their logo needed to reflect this so a small village was created using coffee cups (small, medium and large) which combined these two concepts together.
Do you already have a logo?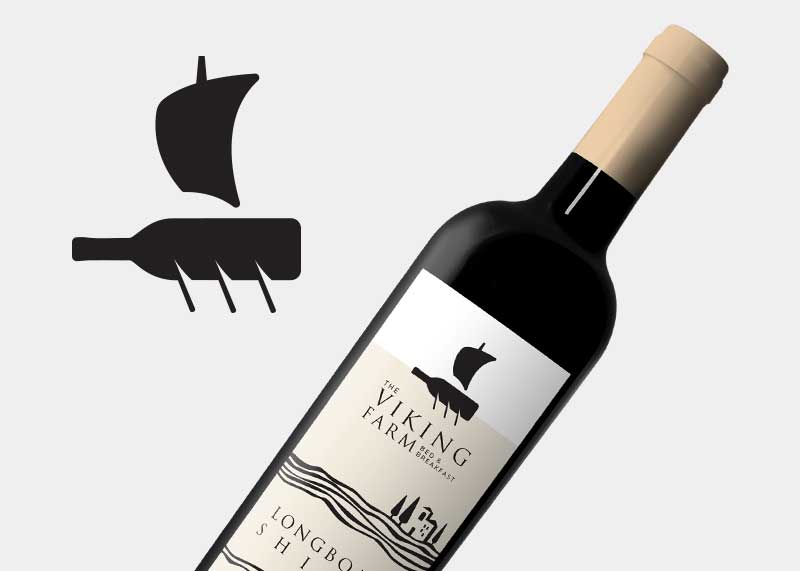 Do you need your current logo redesigned?
If your business currently has a logo but it needs some refreshing then Adelaide Advertising can definetely help! Some companies realise that their logo isn't modern enough but they don't want a completely new look which is totally normal and something we specialise in.
Do you have a logo but need it in high resolution?
If your business has a logo but you don't have the files in a high resolution then we can help remake it for you as a high resolution 'vector' file, meaning that it can be scalable and not turn out fuzzy or pixelated.

The benefits of a nice logo
Having a nice logo to represent your business is vital. The benefits include looking more professional, meaning you can charge more for your services and attract more clients, you can establish a recognised brand and you build trust amongst your audience. To get inspired by great logo design examples you can visit Behance or Dribbble.
Visualise your business in a logo's symbol
As a small business in Adelaide, your goal is to efficiently communicate what you offer as quickly as possible through your logo's symbol, whilst looking modern of course. It's a tough balance to act, where you want your logo to show every single service you provide but it also needs to be legible on letterhead or as a social media icon. This example here; Adelaide Bike Hire, combines the city's famous "Malls Balls" and a Bike, representing Bike Hire. Branding Adelaide business are extremely effective as it instantly visualises what the company does, and does so in a very modern and elegant way.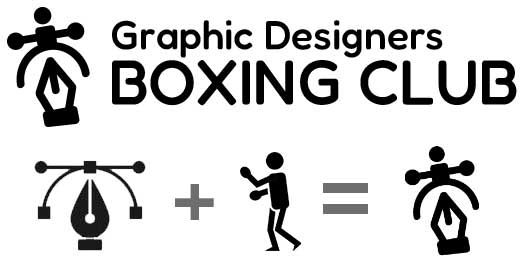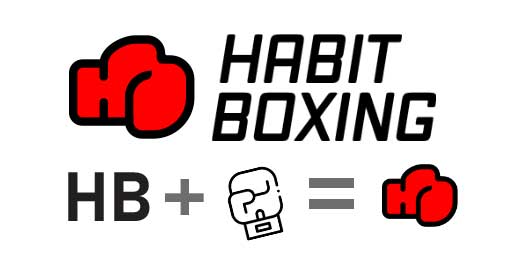 How to make a clever logo design?
To make a clever logo design you want to combine two ideas together. These two concepts should reflect the business and come together in a unique and well-designed way. These ideas could be as simple as using the acronym for the business name with the service that they offer. Or it could be combining the product offered with the thing that makes the business unique. Let's look at two boxing examples that follow these principles;
This logo for Habit Boxing features a boxing glove. However, when you look closer the boxing glove actually makes the acronym HB for Habit Boxing.
This second logo is for the Graphic Designers Boxing Club. Who knew that was a thing? This combines the pen tool from Illustrator and a simple character drawing of a boxer.
Clever logo designs need to be unique and come together in ways that people haven't seen before. The best way to do this is to combine different ideas in simple icon designs. The simpler the design, whilst still showcasing two separate concepts, the more impressive the logo will be.
One of the most known logo designers is Aaron Draplin. known for combining different symbols and concepts together in order to describe businesses in an engaging way.
Principles of Logo Design
Make your logo simple
Your business' logo will be seen in most cases in very small spaces; whether it be your social media profile picture, in the menu on your Adelaide small business website design or a business card. The other scenario might be that someone drives past your shop, so the logo should be quickly identified.
You want your logo easily identified at a quick glance and to work on larger material such as posters and adverts, but also to be understood when made small.
Have the Logo describe your business
Your business should describe your business in a clever way without getting complicated. If you have a café at the beach, then it would be great to have a logo that reflects that. Your business will have two things you want in the logo; the service or product and the unique selling point.
For example, your service could be that you're a plumber and your unique selling point is targeting people in Yorke Peninsula. Or you could be a real estate agent with a unique selling point of helping first time home buyers. If you want more extensive research on how others are perceiving your business consdier Adelaide Business Coaching which dives into your business' market positioning.
Make your logo timeless and modern
It's important to create a logo that will work tomorrow but also look great in 10 years. Many designers focus too much on yesterday's trend. It's important to follow where the design industry is moving but just as important to make sure your logo isn't going to look dated in a few years if it followed a quick trend.
Typically, simpler logos that have little detail and strong fonts are timeless. A modern and simple icon that describes your business with little detail will win in the long term for your business and be a successful Branding Adelaide project.
Versatile and fitting logo design
Lastly, it's important to create a logo that is versatile. If your logo only works when it is in colour then you'll restrict yourself a lot. If the logo only works horizontally and there is no vertical version then you'll limit your business. A logo should reflect your business and look great in any scenario. You want it to look great on your uniform, your Adelaide small business website design, your social media posts and in-store.
This logo needs to be designed to appropriately reflect your brand. If you are a serious company like an Adelaide lawyer firm, then having a cartoon character with comic sans font won't be a good fit. On the other hand, if you are an Adelaide toy shop a serious serif font with a boring icon won't grab the target audience's attention.
Where can I create a logo design?
To create a logo design you ideally need Adobe Illustrator and Photoshop. There are many free logo makers online but your logo will look like it's been made by one of these. They all have a very obvious "free logo maker" vibe to them.
This might work for a side business that doesn't mean much to you but if you are a genuine business then having a proper well-designed logo can make a huge difference.
Having a professional logo designed for your business will instantly show your customers and target audience that you are an established and trusted company. Businesses with no branding or dated designs tell potential customers that your operations, services and products have not been updated. It might seem like a little thing but the logo represents your business and reflects the service that they should expect. If Adelaide Advertising is slightly out of your price range, there are great Logo Design courses on website's like SkillShare and other eLearning platforms that can be a great start for your new business.
What is PNG and JPG logos?
A PNG logo will have no background behind it. This means that you can drop it on a colourful background, black background, image or video and there will not be a white box that sits behind your logo. Having this format on hand is extremely important as most times you'll be using this logo.
A JPG logo is a lighter file size and is typically used on word documents, presentations and documents that you are printing. For non-designers this logo is very commonly used and is definitely important to have as a file.
Other common logo file formats include SVG, AI and PDF. These logo versions are arguably the most important. If you ever want to print something professionally then they require one of these logo formats. These formats allow you to make the logo as large as possible and it will never get blurry, fuzzy or pixelated. These files can be opened with PDF openers like Microsoft Edge but require Adobe Illustrator or a similar program to edit.
If you are having your business' logo designed then be sure to ask for the AI and PDF file so you have flexibility with your company down the line.
What is a good logo?
Logo design can seem quite difficult to be objective with since everyone has a different personal taste in graphic design. However, logo design isn't completely subjective since a business logo needs to follow a few "logo design rules" that determine whether the logo is effective or note.
The first characteristic of a good logo is that it is simple. No mess, no clutter, no complicated line work. If you don't understand the logo when it is the size of a penny then it is not a good logo. Logos that are too complicated can only work when they are large, like on billboards, however 99% of the time your logo won't be seen on a billboard, it will be seen on a social media profile, in the top corner of your Adelaide small business website design or on a business card.
The second good logo characteristic is that it is memorable. If your logo is unrecognizable or undistinguishable in a group of logos then it is not a good logo. Your logo will need to stand out or to "pop" to ensure that people actually remember it. If you drive past your store and 3 others offering the same thing, who's logo do you remember? A great free logo design course that teaches you the principle's of logo design is the SkillShare Logo Design Efficiently course that shows you how to make a beautiful logo that visualises the business' offerings. If you would like more extensive help on branding your business consider Adelaide Business Coaching.
Scalable logo
Another important logo characteristic is that it can be scalable. This comes down to having a good logo designer or a good design agency. If your designer doesn't give you the logo in either AI or scalable PDF then you need to find one who does, or get another designer to redesign it so it can be scalable. Being scalable basically means that it can stretch as large as possible and not become fuzzy, pixelated or blurry. Any time you want to get something professionally printed, like an advert, a logo on a uniform or something similar; the printers will require the logo in either AI, SVG or a similar format that can be scaled".
Lastly, the logo needs to describe your business. If your business is a pet store and you have a lightning bolt as the logo it will be very confusing. I think that logos should not only show what you offer but also what makes you different. For example, having an icon of a dog will show that it's a pet related store. That's great! But what makes you different? Maybe you're open late at night, maybe your products are eco friendly, maybe it's that you're the only pet store in Belair South Australia. Whatever your unique selling point is (USP), it's important to showcase that in the logo so people can see from the icon itself, why you are the ideal place to go for your product or service.